Opti-Blast to Attend AMPP Annual Conference + Expo March 6-10
Conferences & Conventions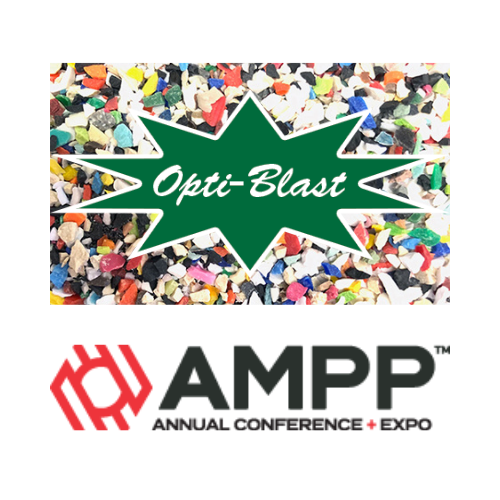 Opti-Blast announces it will be a part of the first AMPP Annual Conference + Expo taking place March 6-10, 2022, in San Antonio, Texas. As a US manufacturer of plastic blast media and other types of abrasive media, the Opti-Blast team are the ones to visit at a coating show. People responsible for the removal of coatings on various substrates should come to Booth #1153 and learn more about the MIL-SPEC approved standard bead blasting media products and specialty products, known for their use throughout all branches of the military and numerous other types of industries, including aviation and electronics.
MRO professionals know that being able to get quality, reusable blasting media in bulk to achieve a minimum to no profile on important equipment or product pieces is important. Opti-Blast not only has their various types of reusable media in stock for removing coatings, paint, and more, they have recycling options. The company takes an innovative, niche approach to their plastic media blends and knows the market needs better alternatives in media than current hazardous media or chemical options being used.
Mathew Vaughn, President, and Chris Howard, Sales Director, are available to set up appointments during the show or for questions via the website's Contact Form.