Join Us at the 2022 NBAA-BACE Conference in October 2022!
Conferences & Conventions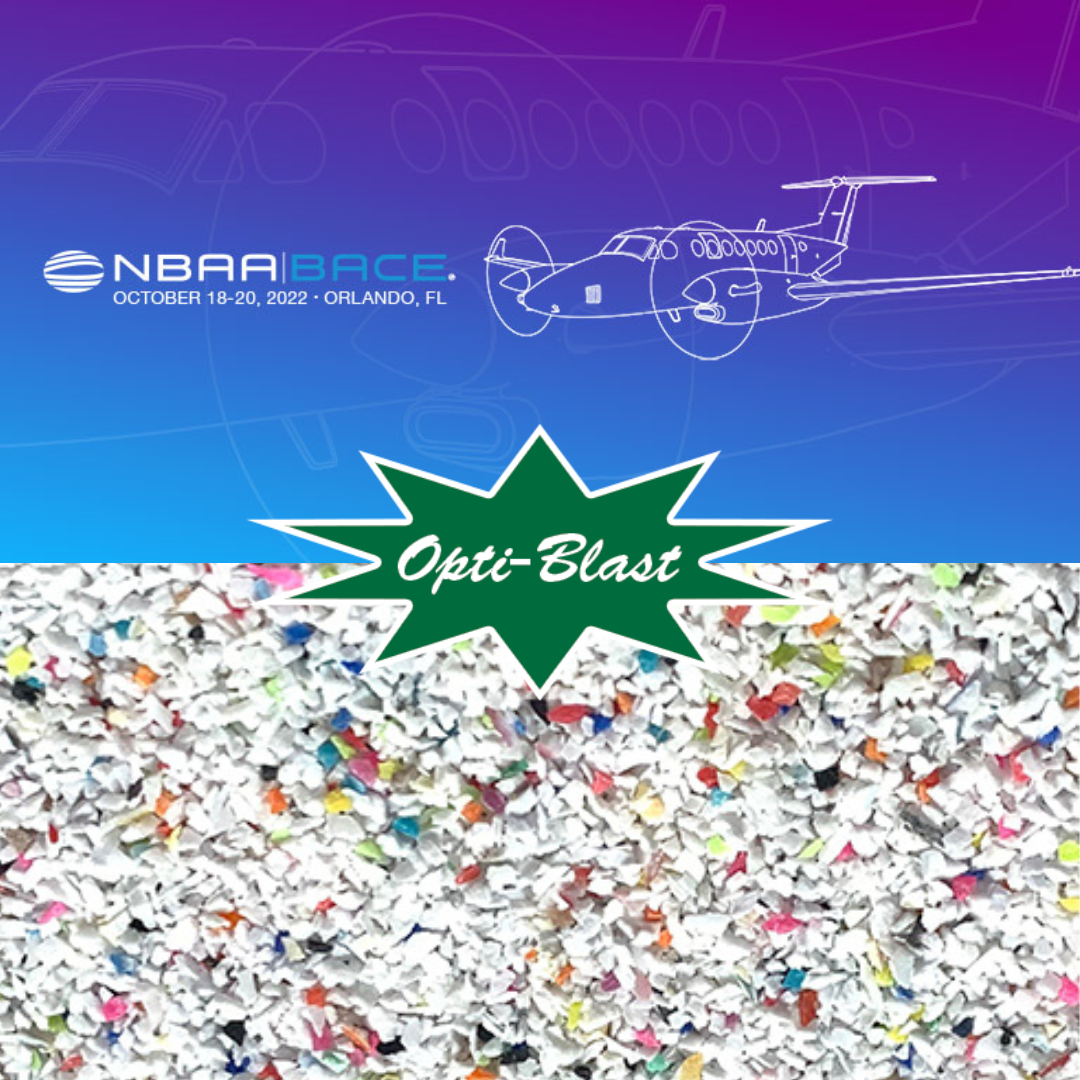 The 2022 NBAA Business Aviation Convention & Exhibition (NBAA-BACE) is having the best vendors exhibit for business aviation products and services, so of course Opti-Blast will be there! As the only US manufacturer of MIL-Spec approved blast media that has contributed to the aviation market, MROs, and the military for over 25 years, why would we not? Known for our high performance, quality plastic blast media, bulk packaging options, reuse cycles, and simply having media in stock, our products have a global footprint. We've been the best in the business for a long time, but the fact that our products are also recyclable puts us on par with all in attendance who will be embracing future-forward and innovative perspectives.
The conference, hailed as "the most influential business aviation trade show in the United States," will be at the Orange County Convention Center in Orlando, Florida and run from Oct. 18-20th. NBAA will be celebrating 75 years of serving the business aviation community so it will be a history-making, milestone conference.
Plus, who doesn't like a conference with aircraft displays and meeting those leading the marketplace for modern high-tech aircraft?
We are excited! Contact us to arrange a time to meet while at the conference or visit us at Booth #3692. We are going to be a part of the world of fixed-wing jets, single-engine airplanes, helicopters, and advanced air mobility aircraft and hope you will be, too!
Tags: NBAA