Opti-Blast Is at the 2023 NBAA Business Aviation Convention
Aircraft Paint Striping, Aviation, Conferences & Conventions, Mil-Spec, Plastic Blast Media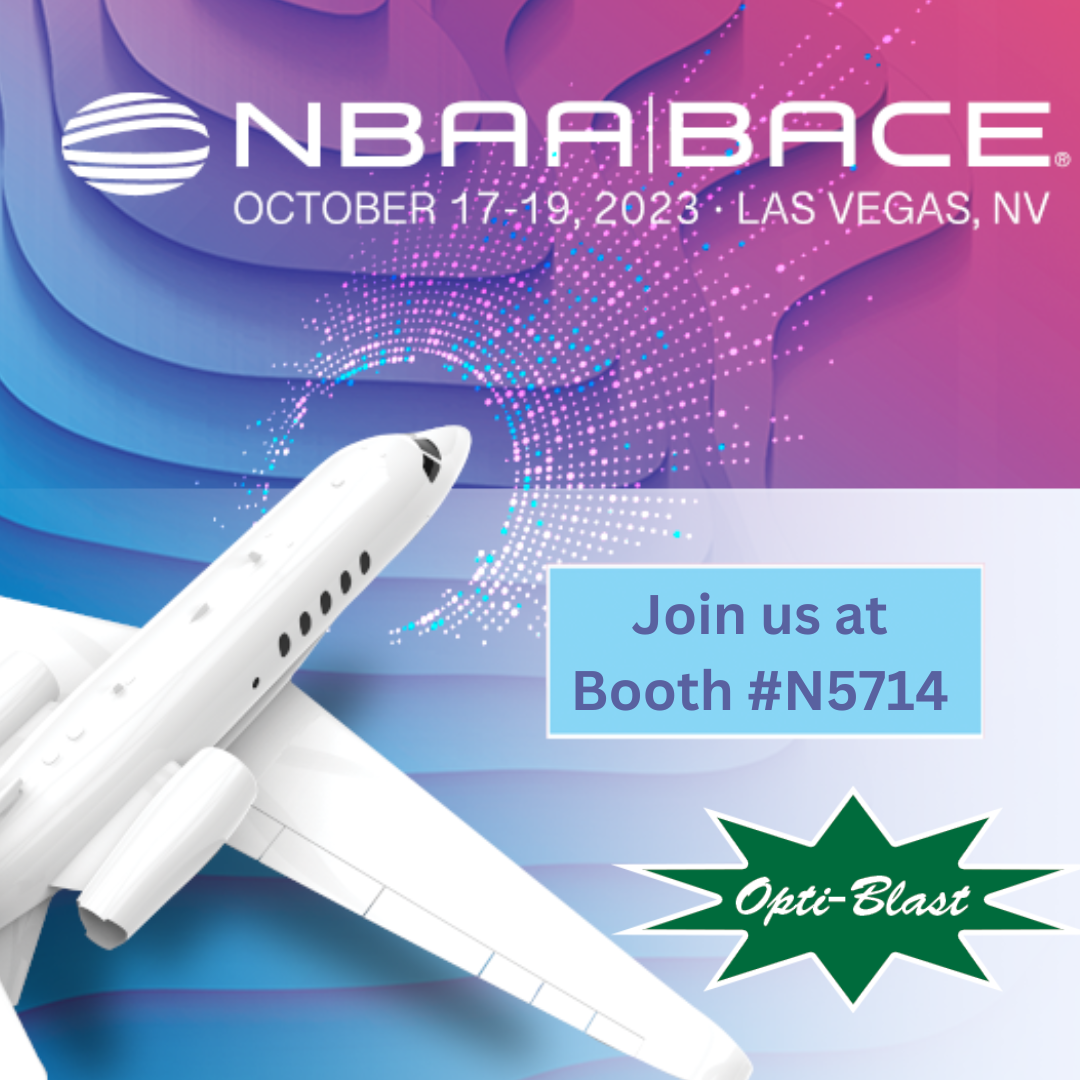 Join us at the pinnacle of business aviation innovation at the 2023 NBAA Business Aviation Convention & Exhibition (NBAA-BACE), where Opti-Blast, the leading US manufacturer of MIL-Spec approved blast media, is proudly showcasing its 25+ year expertise and solutions for the aviation industry. Renowned for our superior plastic blast media, bulk packaging, media reuse and recycling capabilities, and readily available stock, we have left an indelible mark on the aviation, MRO, and military sectors globally.
Our presence at this prestigious event is not just about tradition but also progress. As advocates of sustainable practices, our recyclable products align seamlessly with the forward-thinking ethos of the conference attendees. Hosted at the Las Vegas Convention Center, from October 17-19th, this year's NBAA-BACE has already shown promising groundbreaking moments and historic networking opportunities.
In the world of cutting-edge aircrafts—from fixed-wing jets to single-engine airplanes, helicopters, and advanced air mobility aircraft—Opti-Blast invites you to connect with us at Booth #N5714 to discuss blast media. We can explore synergies, exchange ideas, and propel the future of business aviation together. Reach out to schedule a meeting, and let's elevate the skies with innovation and sustainability!